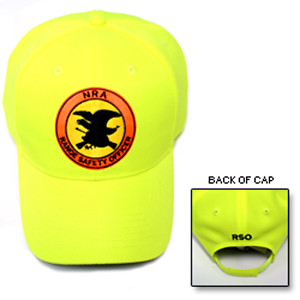 Our very own Youth Instructor, Daniel Gutierrez, has graciously offered to host a class for anyone, PRPC member or not, to become a certified NRA Range Safety Officer. Please consider this opportunity and if at all possible, go for it! The typical way to do so is to take a drive to Houston or Austin or elsewhere, take a 10 hour course, then come home. This way, you are able to take the course for nearly the cost of materials and don't incur any special travel of food related fees! Once you become an RSO, you get that really neato hat with the NRA logo on the front and 'RSO' on the back.
PRPC members will be able to attend the training course for the low price of $60. Non-members who wish to gain this credential will still be able to attain it for the low price of $100. For reference, the closest Instructor is in San Antonio, and he charges $165 for the course! Take advantage now while you have the chance.
Click here on the NRA Instructor page and sign up today!