As a reminder: The welded rebar portable target stands we have on site, like the one on display with the silhouette targets inside the Classroom, are for use in the 25 yard pistol bat ONLY. These target stands are NOT for use in the 100 yard or 200 yard bays. If you find these target stands in the 100/200 bays, please relocate them back into the 25 yard bay. This is not a new rule, and has been in existence for well over a decade.
Additionally, you are welcome to bring your own target stands. Here is one vendor I have purchased from before, but by no means the only supplier out there. I particularly like the folding model, as it's great for those of us who don't have truck beds available to transport lots of gear. The wooden supports are easily replaced when damaged.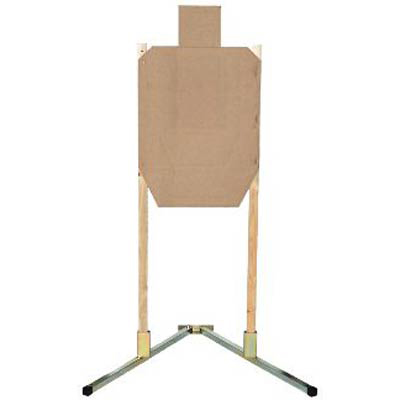 Portable Target Stand like this one or others. Several styles available.